Monday was my thirteenth wedding anniversary. Since January 27th, 2001, Ash and I have had four boys, moved seven times, and had more adventures (we will NEVER go snorkeling or snow boarding again) than many couples share in a lifetime. He is still my best friend. And he's still the best thing that ever happened to me. Even when he resembles The Grinch: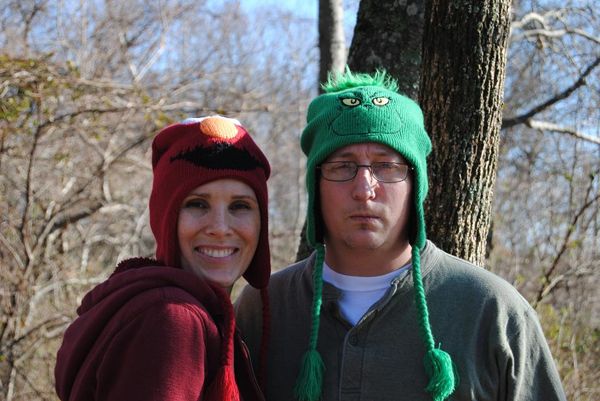 Tuesday was the day that THE WIFE, THE MAID, AND THE MISTRESS became a real book. Granted, it's been real to me for quite some time. But still, there's nothing quite like seeing the story you wrote on the front table at Barnes and Noble: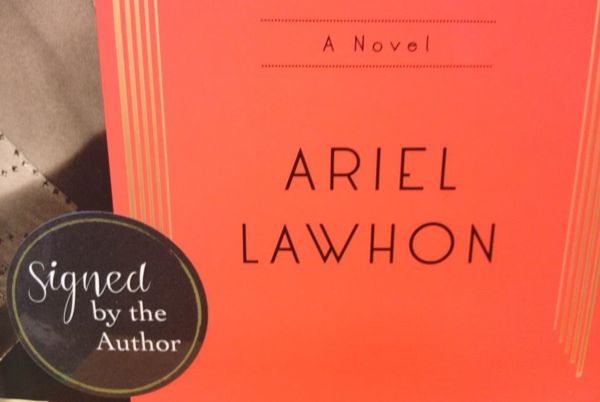 Wednesday brought a deep breath. Coffee with a friend. Laundry–good Lord there was so much laundry. It's what happens around here when you miss a day (or three–ahem). Loads of laundry. Four to be exact. Which reminds me, whoever said that little girls go through more clothes than little boys is a LIAR. During all that washing and drying and folding and putting away was no small amount of hand wringing over the book launch party the following day. Which is how I ended up in the basement with my husband and sister Abby taking shots of whiskey. It was for a legitimate reason. I swear. But more on that in a bit.
Thursday was oddly terrifying. In a wonderful sort of way. But I was very keyed up anticipating the event at Parnassus Books in Nashville. I wanted people to come (they did). I wanted them to have fun (they did). And I wanted them to join me in a toast to the still-missing Judge Crater. I shouldn't have worried about that last bit, apparently. As it turns out people are ALWAYS willing to knock back a shot of Crown Royal and holler, "Good luck, Joe, wherever you are!" It's a good thing I'd practiced the toast a few times the night before with my husband and sister (pictured below, top left). I'd never actually taken shots before and it's a bit of a shock to the ole' middle aged system. But, in case you're wondering, a book launch becomes a par-tay when you pass around the commemorative shot glasses: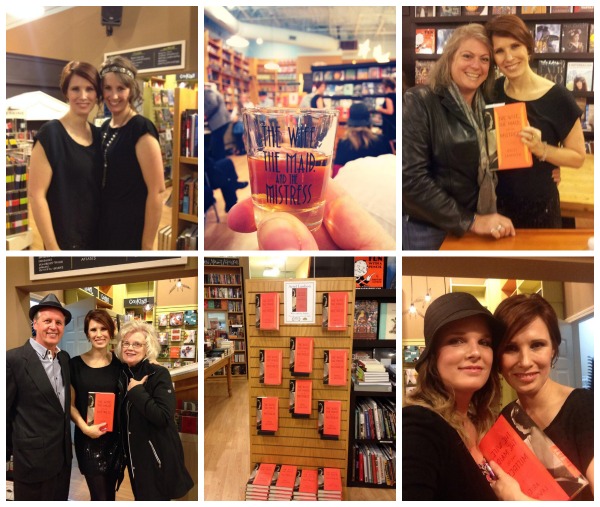 Friday I swapped a case of nerves for a full-blown sinus infection and didn't make it out of my pajamas. At 3:00 I began to contemplate the merits of a shower when my sister told me that her husband was headed to the hospital for an emergency appendectomy (two hours after getting a major promotion). Abby has three children, four and under. I have four children, ages five to ten. My husband and I kept all seven of them for the night. Fun times. No sleep. We ain't afraid.
Saturday I was reminded how much work is required when caring for babies and toddlers. They wake up a lot. They pee on themselves. They need lots of things, namely bottles and diaper changes and food that must first be mashed or strained or cut into tiny pieces. It's not like I didn't know these things. I lived it for YEARS. But now that mine are older and in charge of their own bodily fluids and able to make their own lunch I've forgotten how much is involved in caring for little ones. My brother-in-law made it through surgery just fine and came home to find his kiddos healthy and happy and not a little bit sticky. He says he feels lighter.
Sunday was the kind of day you can't believe is happening even though the proof is right there in front of you in black and white. Newsprint to be exact. This gorgeous ad ran in the New York Times. And because life is weird and technology miraculous, my sister-in-law in Texas sent this picture to me as proof: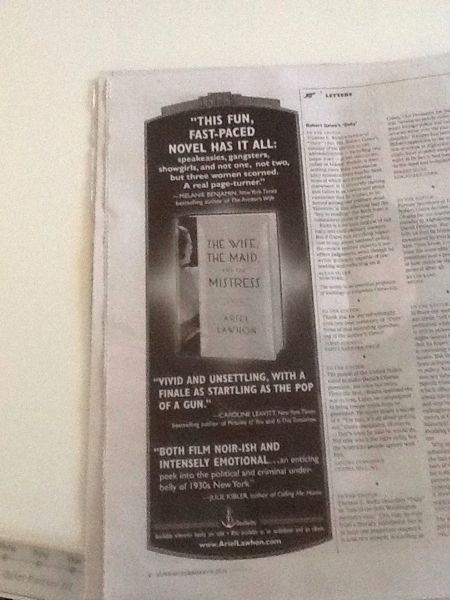 As far as weeks go, this one was epic. And exhausting. And absolutely perfect. I wouldn't trade a moment of it for anything.