FLIGHT OF DREAMS: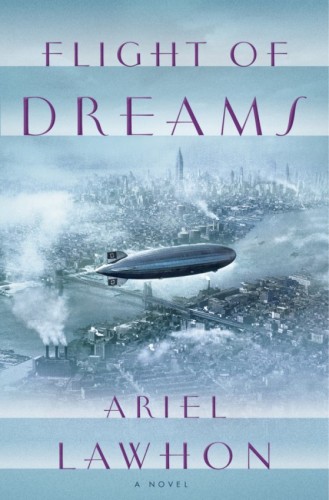 From a dazzling new voice in historical fiction, FLIGHT OF DREAMS is an utterly suspenseful, heart-wrenching novel that vividly brings the fateful voyage of the Hindenburg to life.
On the evening of May 3rd, 1937, ninety-seven people board the Hindenburg for its final, doomed flight to Lakehurst, New Jersey. Among them are a frightened stewardess who is not what she seems; the steadfast navigator determined to win her heart; a naive cabin boy eager to earn a permanent spot on the world's largest airship; an impetuous journalist who has been blacklisted in her native Germany; and an enigmatic American businessman with a score to settle. Over the course of three hazy, champagne-soaked days their lies, fears, agendas, and hopes for the future are revealed.
FLIGHT OF DREAMS is a fiercely intimate portrait of the real people on board the last flight of the Hindenburg. Behind them is the gathering storm in Europe and before them is looming disaster. But for the moment they float over the Atlantic, unaware of the inexorable, tragic fate that awaits them.
Brilliantly exploring one of the most enduring mysteries of the twentieth century, FLIGHT OF DREAMS is that rare novel with spellbinding plotting that keeps you guessing till the last page and breathtaking emotional intensity that stays with you long after.
What others are saying about FLIGHT OF DREAMS:
"In FLIGHT OF DREAMS, Ariel Lawhon masterfully re-imagines the infamous Hindenburg tragedy in uniquely human terms, and the result is a spectacular page-turner of class and distinction. Intricately plotted and deftly characterized, this beautifully written novel is wonderfully satisfying – historical fiction at its best." — Alex George, internationally bestselling author of A GOOD AMERICAN
"Ariel Lawhon has real vision and the writing chops to back it up. She weaves the voices and lives of the Hindenburg's doomed–and surviving–passengers together in intricate fashion, linking them at startling intersections that bind them into a single, riveting tale. It's a fascinating blend of love and murder, big dreams and betrayal, history and pure imagination–I could not put it down." — Sara Gruen, New York Times Bestselling author of WATER FOR ELEPHANTS and AT THE WATER'S EDGE
"A magnificent, tour-de-force story, FLIGHT OF DREAMS will break your heart and satisfy every conspiracy theorist who's wondered what really happened to the Hindenburg. Simply spectacular—I've never read anything like it. Lawhon has written the book of the year. She's a writer to watch—now, and for many years to come." — J.T. Ellison, New York Times bestselling author of WHAT LIES BEHIND
"FLIGHT OF DREAMS enthralls, taking the reader on the doomed last flight of the Hindenburg with a story so vivid, it is impossible to pull away. Mystery, romance – it is all here, told in a mesmerizing tale." – Kate Alcott, New York Times bestselling author of THE DRESSMAKER and A TOUCH OF STARDUST
"It's a sign of an extremely talented writer who can take a story that's been told before and tell it in a completely new imaginative way that is so compelling and exciting. Even the manner in which the novel is structured adds to the tension of the story." — Charles Belfoure, New York Times bestselling author of THE PARIS ARCHITECT and HOUSE OF THIEVES
THE WIFE, THE MAID, AND THE MISTRESS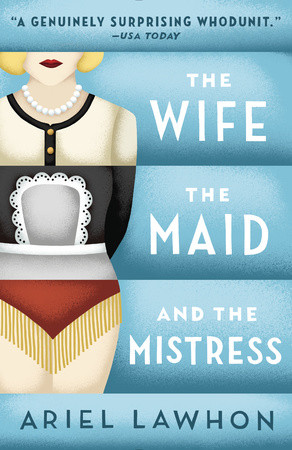 "Inspired by a real-life unsolved mystery, this mesmerizing novel features characters that make a lasting impression."
–PEOPLE MAGAZINE
"More meticulously choreographed than a chorus line. It all pays off."
–THE NEW YORK TIMES BOOK REVIEW
THE WIFE, THE MAID, AND THE MISTRESS 
A wickedly entertaining novel that reconstructs one of America's most famous unsolved mysteries–the disappearance of Justice Joseph Crater in 1930–as seen through the eyes of the three women who knew him best: his wife, his maid, and his mistress. Representing three very different walks of life, Stella, Ritzi and Maria reveal a New York City brimming with seediness and contradictions, a place where women are second-class citizens and greed and desire permeate the lives of those who live on both sides of the law.
On a sultry summer night, as rumors circulated about the judge's involvement in wide-scale political corruption, Judge Crater stepped into a cab and vanished without a trace. Or did he?
After 39 years of necessary duplicity, Stella Crater is finally ready to reveal what she knows. Sliding into a corner booth at Club Abbey, the site of many absinthe-soaked affairs and the judge's favorite watering hole back in the day, Stella orders two whiskeys on the rocks—one for her and one in honor of her missing husband. Stirring the ice cubes in the lowball glass, Stella begins to tell a tale—of greed, lust, and deceit. As the novel unfolds and the women slyly break out of their prescribed roles, it becomes clear that each knows more than she has initially let on.
With a layered intensity and tipsy spins through subterranean jazz clubs, THE WIFE, THE MAID, AND THE MISTRESS is a gripping tale that will transport readers to a bygone era. But beneath the Art Deco skyline and amid the intoxicating smell of smoke and whiskey, the question of why Judge Crater vanished lingers seductively until the very last pages.